A goal-oriented IT strategy can help you get more out of your technology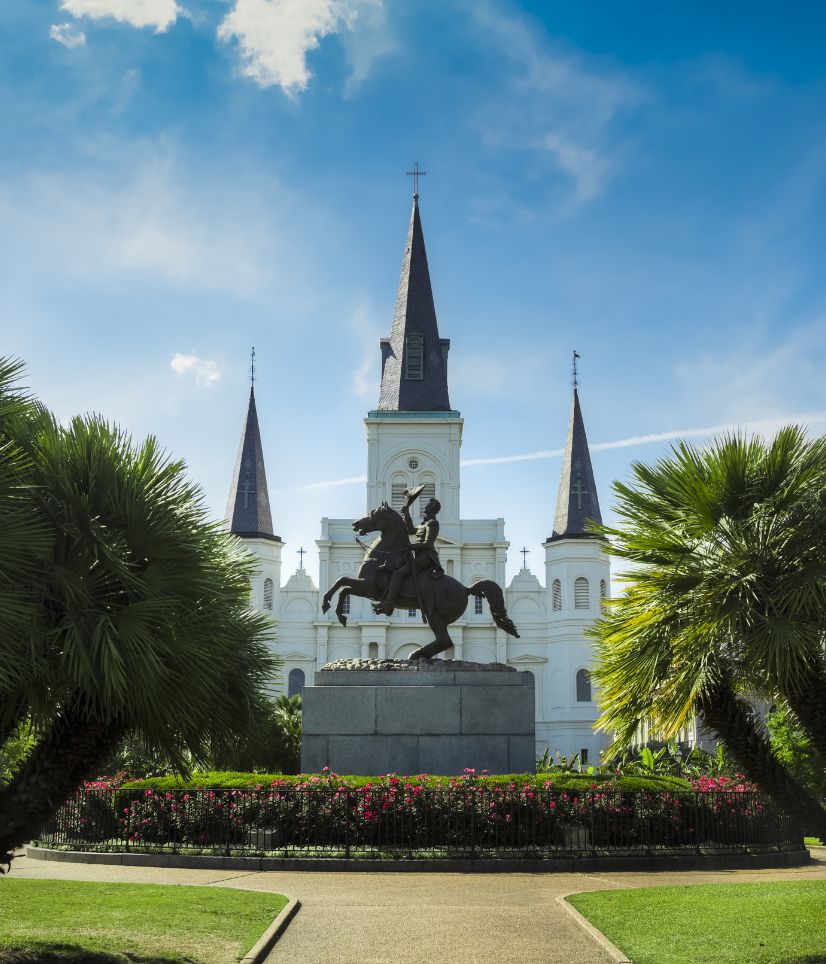 Investing in business technology is essential to achieving success. However, many businesses fail to get the return on investment they expect because their technology solutions are not effectively implemented, calibrated, or maintained. This can lead to increased costs, reduced productivity, and security risks. 
Partnering with a trusted IT solutions provider like Advantage IT can help you avoid these problems and get the most out of your technology investments. We'll help you select the right technology solutions for your business, implement them effectively, calibrate and maintain them, and manage your IT projects. We'll also provide IT insight and guidance to eliminate the guesswork out of any IT project you deploy.
Our highly experienced technology consultants help businesses improve their IT infrastructure and achieve their technology goals. As New Orleans, LA's trusted IT provider, we are committed to providing you with the best possible IT experience and helping you achieve your business goals.
Why choose Advantage IT as your Mobile, AL Business's IT support company?
Advantage IT's "all you can use" support model ensures our strong motivation to swiftly restore your operations after a disruption and make certain it doesn't happen again. Furthermore, our dedicated IT help desk engineers, who are experienced and highly certified, take pride in going the extra mile to maintain the optimal condition of your IT infrastructure.
In addition to providing exceptional IT support in Mobile, Advantage IT also offers  comprehensive managed IT services and IT consulting that not only guarantee the reliability of your technology infrastructure, but also propel your business forward. Partner with Advantage, and our expert team will implement solutions and services that enhance your technology's productivity and capabilities while minimizing cybersecurity risks and inefficiencies.
As your trusted IT partner, we will transform your business technology from an unreliable obstacle into an invaluable asset that supports growth and generates revenue.
Our IT services and solutions are designed to prevent data loss, work disruptions, and other technology disasters — we don't wait to act until the damage is done.
No matter how many issues our support solves for you or how much work we put in to optimize your systems, your monthly fee is the same, predictable price.
We provide fast, reliable IT support that fixes your technology problems for good before they escalate into disasters. Whenever you need us, we're there.
Advantage IT's Full Range of Managed Services and IT Solutions
Frequently Asked Questions
IT consulting services can help businesses leverage technology to achieve their goals. These services include IT project management, IT investment planning, IT strategy development, IT risk management, and IT security. By working with an IT consulting firm like Advantage IT, your business can save time and money, get access to the latest technology and best practices, and be confident that your IT projects are aligned with your business goals.
When hiring an IT project manager, it is important to consider the candidate's certifications, experience, and soft skills. Certifications demonstrate the candidate's knowledge and skills, while experience shows the candidate's ability to successfully manage IT projects. Soft skills, such as communication, leadership, and problem-solving, are also essential for IT project managers. By considering all of these factors, you can be sure to hire an IT project manager who has the skills and experience to successfully manage your projects.
Your office IT needs to be proactively managed to avoid downtime. Most companies don't have the time or resources to hire an IT professional to do this. That's where a managed services provider like Advantage IT can help. We can provide you with the technology solutions and support services you need to improve your IT infrastructure and avoid downtime.
By working with us, you can maximize your IT investment, reduce costs, and increase your revenue-making potential.
What do companies in Mobile and across the Gulf Coast think about working with Advantage IT?
Our office has been using Advantage IT's services for a long while, and we have always had a great experience with them. They are knowledgeable, dependable, and friendly. Whenever there is an issue or something we need, they are not only quick to respond but also to deliver. If your business is in need of tech support, I highly recommend Advantage IT Management.
Advantage IT Management provides top-notch IT services. The staff is extremely professional, understanding, and personable. Problems are quickly resolved. No issue is too big or too small for them.
Hands down one of the best IT companies I've ever worked with. Matt and his team are spot on when we need them. Highly, highly recommended.
Excellent customer service over a wide range of technical issues. These folks KNOW what they are talking about AND they are honest and fair.